The social media managing program, Sprout Social, is blossoming as its platform base now includes one of the internet's most marketing-friendly social sites, Pinterest.
Sprout integrated Pinterest with the hopes of helping companies reach even more potential clients. With Pinterest's active community eager to spend, businesses can look forward to positive returns on their investments.
According to Sprout Social, 87 percent of Pinterest users have made purchases through the social media market. It is up to businesses to utilize the tools that Sprout provides to attract this buzzing customer pool.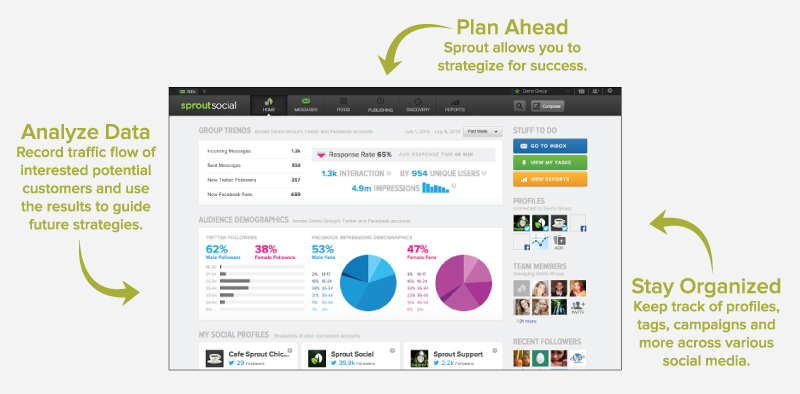 Sprout's decision to include Pinterest was brought about by popular demand from the program's users. Now that Pinterest is available for all plans, businesses can focus on publishing, reporting and measuring statistics for maximum efficiency online.
dezinINTERACTIVE can embolden your brand and increase your business' discoverability through the hybrid of Sprout's unique tools and Pinterest's popularity. Let us help you find that niche of customers and drive more leads to your website in a measurably successful way. Contact our office today!