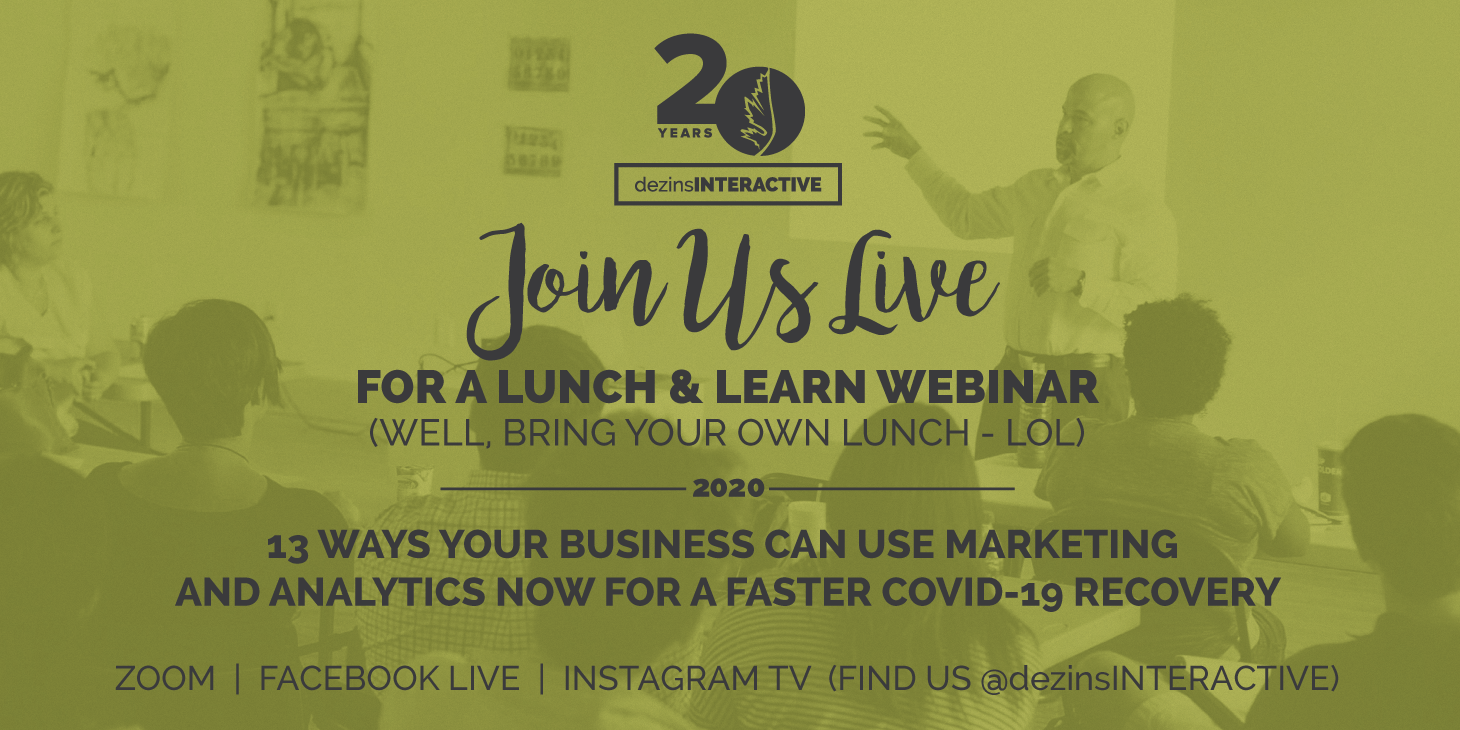 Whether you are a landscaping business, a restaurant, a dentist, a small retail shop, or some other privately-owned company, you most likely will experience revenue losses in the coming months. Whether a product or service-based business, online or brick-and-mortar, we will all face an impact. There is a lot of uncertainty around the potential economic impacts of COVID-19, and that is certainly scary.
But the truth is we will recover! And more people are online right now, more frequently than ever before!
Join us in a live, interactive and informative online experience that will show you 13 ways you and your team can start TODAY in strengthening your business messaging and purpose and help you recover faster!
We will:
Discuss ways to create and distribute valuable, relevant content
Do your own audit of content assets
Reach new potential customers and start new relationships
Show your website some love
Understand the power of looking at analytics