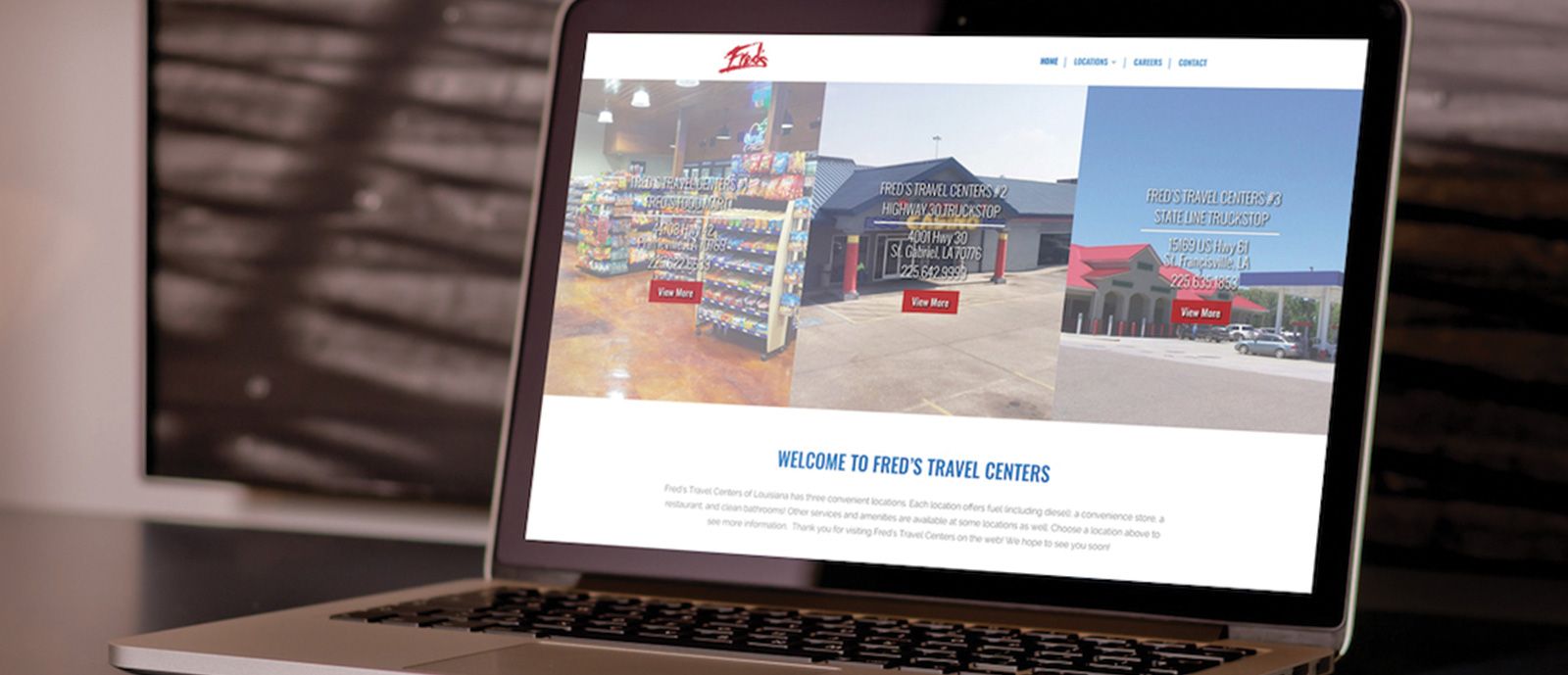 Fred's Travel Centers
Fred's Travel Centers of Louisiana is made up of three rest stops for travelers and regular visitors throughout the region. Each location offers fuel, a convenience store, a restaurant, clean bathrooms and much more.
dezinsINTERACTIVE jumped into this project knowing that we wanted to make each location feel special. So, we designed a comprehensive page for each location, featuring menus, exclusive amenities, and descriptions. Even though the three Fred's locations are spread out, we decided to give each one a local, friendly feel where everyone who visited could feel at home away from home!
Website Development • Content Management System Software • Social Media Integration