CLAHEC – Just Wrap It Up
In 2010, the U.S. Department of Health and Human Services Office of Adolescent Health (OAH) launched a national teen pregnancy prevention initiative. OAH is dedicated to improving the health and well-being of adolescents to enable them to become healthy, productive adults.
Central Louisiana Area Health Education Center (CLAHEC) was awarded a grant from OAH with the responsibility for implementing and administering an evidence-based program from 2010-2015 to prevent teen pregnancy.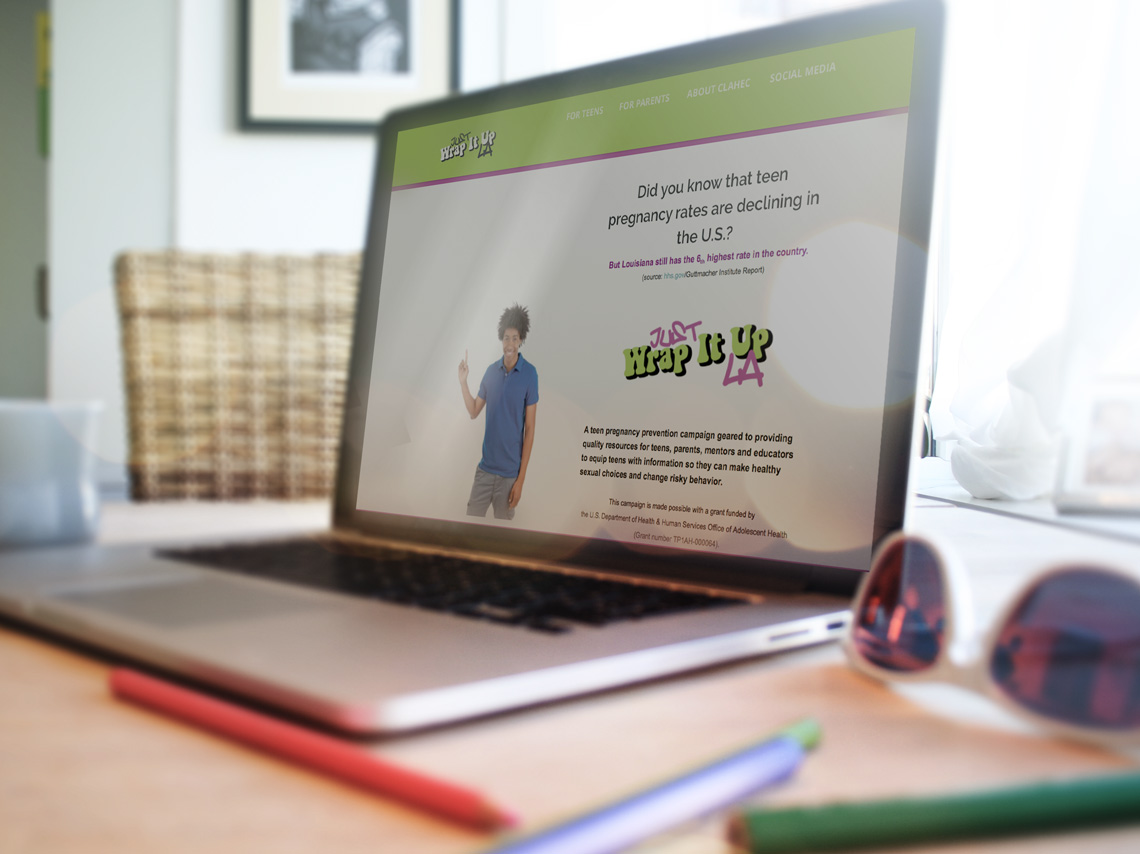 Custom Logo Design  •  Creative Branding Campaign  •  Marketing Collateral
Custom Website Design  •  Content Management System Software  •   Social Media Integration